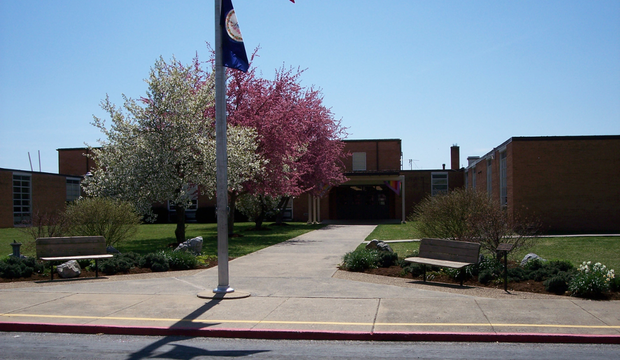 To provide a safe learning environment that promotes academic success and fosters mutual respect within our school community.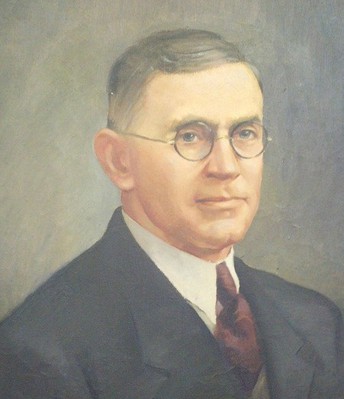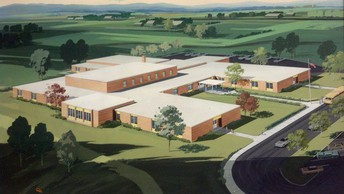 John C. Myers Elementary School, formally John C. Myers Middle School, was established in the Summer of 1998.
Mr. Myers reading with children from Rockingham County.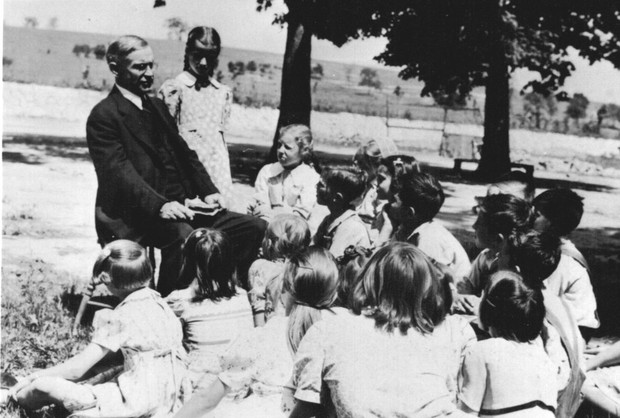 John C. Myers Becomes Superintendent
In 1917, after 31 years as superintendent of Rockingham County Schools, George H. Hulvey retired. He was succeeded by John C. Myers, who was principal of Broadway High School at the time. John C. Myers would serve even longer than Mr. Hulvey in the position. Myers would lead Rockingham County School until his retirement in 1950 after 33 years in office.

John Clarence Myers was a Rockingham County native, born near Mt. Crawford on January 18, 1876, the son of Benjamin Allen and Sallie Garber Myers.[i] His family relocated to the Broadway area when John C. was young, and he attended the one-room Lone Oak School along current South Sunset Drive near his home. He graduated from Broadway High School in 1895 and taught one year at Lone Oak before entering Bridgewater College in the fall of 1896. Myers received a B. A. degree from Bridgewater College in 1900 and was a graduate student at the University of Virginia from 1901–1903. He then returned to Bridgewater College where he was the chairman of mathematics and science and served as business manager for part of the time.

John C. Myers married Ottie F. Showalter, daughter of Peter H. and Magdalene Showalter, August 10, 1904. John and Ottie were the parents of five children, four girls, Rachel, Rebecca, Dorothy, and Anna, and one boy who died in infancy. Mrs. Myers was a graduate of Bridgewater College and a schoolteacher in Rockingham County. She was active in the Church of the Brethren and in civic affairs throughout her life.[ii]

In 1908 John C. Myers moved back to Broadway and worked on the family farm on along Linville Creek south of the town. In 1910 he returned to Bridgewater College. Two years later he moved back to his family's farm. The following year, 1913, he was appointed principal of Broadway High School, a position he held until his appointment as superintendent in March 1917. He was chosen for the position by the State Board of Education upon recommendation of the Rockingham County School Board.


[i] Jacob David Wine, The Wine Family in America (Boyce, VA, Carr Publishing Company, Inc., 1971) p.49.

[ii] Ibid. p. 111.
Leadership Throughout the Years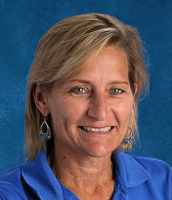 Mrs. Marcy Williams ~ 1998-2004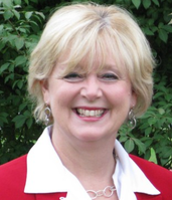 Mrs. Sandy Cupp ~ 2004-2012
Ms. Rebecca Tinnell~ 2012-2023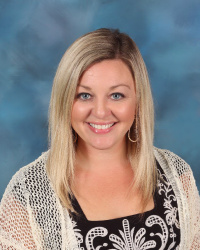 Mrs. Erin Branner 2023-Present
From I-81, take Exit 257, Mauzy exit (If you are traveling NORTH on I 81, turn left at the top of the exit, go across the Interstate bridge and turn right at the light. If you are traveling SOUTH on I-81, turn right at the top of the exit ramp.) You will now be on Rt. 259. Travel on Rt. 259 north for 4.3 miles until you come to the second traffic light in Broadway. Turn left at the light and follow the signs to US 42. Go south on US 42 to Turner Avenue. Turn right on Turner Avenue; JCMES is at the top of the hill on the left.